Cool and heat your home with Factory Direct Home Air. Reverse cycle air conditioners are the ultimate in home comfort. With both heating and cooling functions, ducted air conditioners allow every room in a home to be temperature controlled via the main unit. Motorised zones can be used to shut off sections as required, thus reducing energy consumption. We have domestic ducted reverse cycle air conditioning units available in an array of sizes in Adelaide, ranging from 7.1kW single phase up to 36kW three phase.
With many years experience in the air conditioning Adelaide industry, we can help you make the right choice for your home.
How ducted reverse cycle air conditioners work
Air is drawn up through a return grille that is centrally located in the house, and the same air is then supplied through vents located in the extremities of the rooms. This supply air is usually about 10 degrees cooler or warmer than the air sucked into the system.
Choosing the right ducted reverse cycle air conditioning system
Our experienced consultants in Adelaide, will perform a "heat load' calculation on your home to determine your conditioning requirements. By using zoning to switch off areas of your home that aren't being used at a particular point in time, we can use a smaller unit than would be required to heat or cool the whole house. The living areas (lounge, kitchen, family room, etc.) generally account for about two-thirds of the typical heat load requirement of a house.
At Factory Direct Home Air Conditioning in Adelaide, we are proud to supply Fujitsu ducted reverse cycle air conditioners. In addition to being a trustworthy brand, Fujitsu air conditioners are also efficient, reliable, affordable, and come with exceptional warranty.
Key Benefits
-Usable all seasons
-Air conditioned comfort throughout the whole house
-Minimal visual impact
-Centralized control
-Most efficient form of heating
-The most desirable form of air conditioning – will add value to your home
-Minimal noise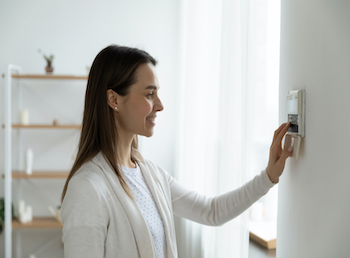 Pricing
Although ducted aircons are more expensive initially than other systems such as split system air conditioners, these are more efficient at cooling larger areas.
| Description | Outlets | Price from* |
| --- | --- | --- |
| Small Unit | 4 | $5,990.00 |
| Average House | 6 | $7,190.00 |
| Large House | 8 | $9,490.00 |
* Subject to site inspection.
Reverse cycle ducted air conditioners need to be designed to suit individual requirements. Therefore, you need a fully qualified designer to ensure that you get a system that meets all your requirements without overspending. Our consultants in Adelaide, are available to design the perfect system to meet your needs and budget – and best of all there is no obligation and it's FREE!!!
Choose Factory Direct Home Air Conditioning
We are a dynamic company in Adelaide that is dedicated to providing our customers with quality ducted reverse cycle air conditioning systems at reasonable prices. Our staff are not only qualified and licensed, but also experienced and insured. Furthermore, because we buy our products in bulk, we are able to pass on the savings that we make to our customers. We are very good at what we do, and we are pleased to be able to offer our customers very good products at good prices.
Would you like a guaranteed comfortable temperature in your home all year round, even in extreme conditions? Contact us today. A Ducted air conditioner needs to be specifically designed to suit individual requirements. You will need a fully qualified designer to ensure that you get a system that suits your needs. We design ducted reverse cycle air conditioning systems to meet the specific requirements and budget of our clients in Adelaide.
Frequently Asked Questions (FAQs)
Send us your plans
If you have a floor plan, please email it to info@factorydirecthomeair.com.au or fax it to (08) 8345 5308. Remember to include your name, address and contact details.
Contact Us for a Free Quote
Looking for the ultimate solution for year round comfort? Contact us for a no obligation quote and the best prices in Adelaide.