Outstanding Reliability
With over 30 years experience in the air conditioning Adelaide industry, we have tried and tested many brands and strongly believe that Samsung deliver the most reliable solutions. For us, this means we are absolutely confident in providing customers year round comfort for work or home.
Split System Air Conditioning
Split systems, also known as wall mounted or room air conditioners require no ductwork, so are relatively easy to install and therefore one of the most popular types of air conditioning systems used in Australian homes. A split system features two units: the wall mounted air conditioning head inside and an outside unit.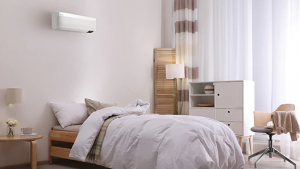 Ducted Air Conditioning
A Samsung inverter reverse cycle Ducted Air Conditioner is designed to enable each room in your home to be cooled or heated by one system. Ducted Systems are also relatively unobtrusive as the conditioned air is distributed through ducts hidden in your roof space to outlets in the ceiling of each room. The primary components of your Samsung Ducted System consist of the indoor unit, outdoor unit and controller.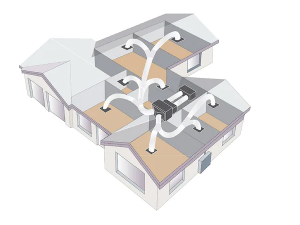 Competitive Prices
As mentioned we only recommend Samsung air conditioning as we believe they are the ultimate heating and cooling solutions for your home or work. In fact we believe you'll be pleasantly surprised at the competitive air conditioning prices.
Extensive range to suit your lifestyle
Every home and business has different heating and cooling needs, and they have the right solution for you! We choose Samsung because of their extensive range; they truly do have a solution for all needs and budgets.
For further information or a no obligation quote, feel free to contact us on 8345 0470 or submit an online enquiry.We look forward to helping you achieve year round comfort.
Contact Us for a Free Quote
Looking for the ultimate solution for year round comfort? Contact us for a no obligation quote and the best prices in Adelaide.