In Adelaide we experience extremely hot summers and cold winters. It's essential to choose an air conditioning unit that keeps you comfortable all year round. Choosing the right solution for you home can be overwhelming. There are many brands and options available, but we are here to help you make the right choice. With more than 30 years experience in the air conditioning Adelaide industry, we recommend Samsung air cons. Whether you need year round comfort for your home or work Samsung are the ultimate heating and cooling solutions.  For efficient, affordable solutions, we are the reverse cycle air conditioning Adelaide experts.
Quality Air Conditioning Solutions
Factory Direct Home Air will work with you to install the most efficient heating and cooling solution for your home or work.  Over the years we have built a strong reputation through quality workmanship and our attention to detail. Above all word of mouth is everything to us and our team aims to achieve 100 percent customer satisfaction. It's our job to deliver quality air conditioning solutions.
As a smaller company we have the ability to keep our overheads low, which means we can offer you the best prices in Adelaide. Not only that, but we buy in bulk and can pass those discounts onto our customers. The lower price tag doesn't mean you compromise on quality. With Factory Direct Home Air you get a quality brand new aircon installed, with professional service, at a great price.
Samsung Air Conditioners
Today more than ever there are many aircon companies to choose from and as mentioned this can be overwhelming. From our experience, over the last 30 years, we have found one brand to be far superior. Not to mention this is a company that aligns with our values and work ethic. Quite simply we believe Samsung offer the best solutions for efficient cooling and home heating. Renowned for their great price, efficiency, outstanding reliability, and the exceptional warranty the products come with. Quite simply, Samsung delivers the ultimate solutions for year round comfort. Looking for the best prices in reverse cycle air conditioning Adelaide? Contact our team today for a no obligation quote.
What are Reverse Cycle Air Conditioners?
Reverse cycle air conditioners efficiently cool your home in summer and warm your home in winter. Put simply reverse cycle air conditioners use a refrigeration cycle to cool your home and then a reverse refrigeration when warmth is needed. This type of heating and cooling is far more energy efficient than other units. Plus on top of that the units can filter and dehumidify the air. Which means you can enjoy a cleaner, healthier home or work environment. What more could you want?
As mentioned, we supply and install Samsung reverse cycle air conditioners since they are the ultimate solutions for year round comfort. With reverse cycle aircons you have a choice of either split or ducted systems and each of these solutions have their many benefits. Our job is to help you choose the right option for your environment and lifestyle at an affordable price.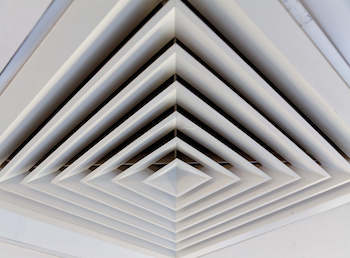 Split System Reverse Cycle Air Conditioners
Ducted Reverse Cycle Air Conditioners
Ducted air conditioners are a reverse cycle air conditioner which is ducted throughout the whole building providing whole home comfort without intrusive units.
Ducted Air Conditioning Replacement Units
Want to live and work in year round comfort?
Living in Australia we can experience scorching hot summers and frosty winters, hence we often use heating and cooling solutions for a large part of the year. In fact, did you know heating and cooling your home can account for up to 40% of your household energy costs. That's why it's essential to install an energy efficient solution that still delivers year round comfort.
In the market a for new or replacement air conditioner in Adelaide then why not take a look at some of our latest special offers.
For the ultimate solution for your home or work, call us on 08 8345 0470 for a free no obligation quote. Factory Direct Home Air Conditioning are the experts in reverse cycle air conditioning Adelaide and are happy to help you with your aircon needs.
CONTACT FACTORY DIRECT HOME AIR CONDITIONING TODAY FOR MORE INFORMATION
Contact Us for a Free Quote
Looking for the ultimate solution for year round comfort? Contact us for a no obligation quote and the best prices in Adelaide.